FCNB and the Department of Finance are both involved in the Community Economic Development Corporations (CEDC) application process. The CEDC applicant must submit the application package to the Department of Finance.
The Department of Finance determines if the project is eligible for the Small Business Investor Tax Credit.
The CEDC applicant must also submit the draft Offering Document to FCNB. The CEDC applicant should expect to receive comments from FCNB on the draft Offering Document within 20 business days.
The CEDC can only start raising money once all approvals have been received from the Department of Finance and a letter of non-objection has been received from FCNB.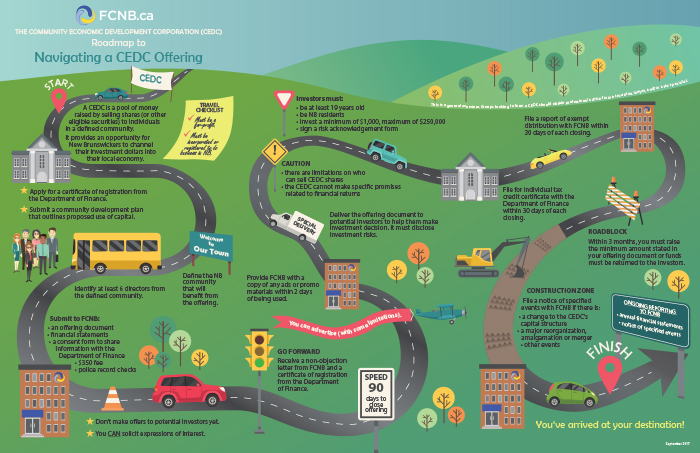 Rules, Companion Policy, Forms and Additional Resources
CEDC Local Rule
CEDC Companion Policy
CEDC Form 1 - Offering Document
CEDC Form 2 - Notice of Specified Events
Process for Obtaining Non-Objection
FAQ - CEDC
Expression of Interest
Subscription Agreement
CEDC Consent Form