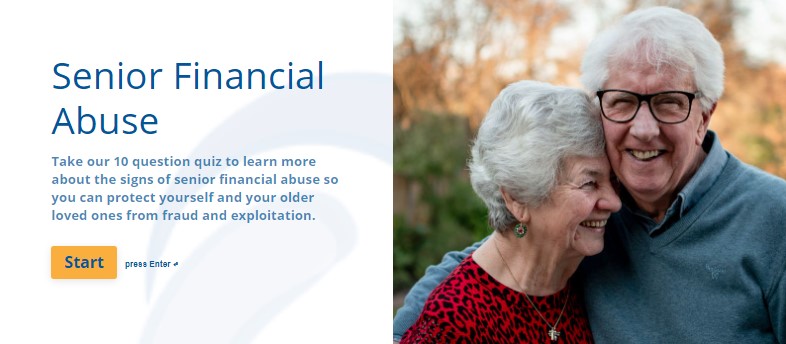 Senior Financial Abuse Quiz
Can you recognize the signs of senior financial abuse? Take our quiz to find out!
Senior Financial Abuse Webinar

The recording of this webinar is coming soon!
Learn how New Brunswickers can protect themselves and their older loved ones from financial abuse and exploitation.   
Panelists:
Featuring Laura Tamblyn Watts, President & CEO, CanAge, and
Deborah Gillis, Senior Legal Counsel, FCNB
Web pages
If you're a victim of fraud or suspect you may be, report it immediately.
Regardless of how much money you have, an estate plan can help secure everything you've accumulated in your lifetime.