What you need to know about insurance for peer-to-peer car sharing in New Brunswick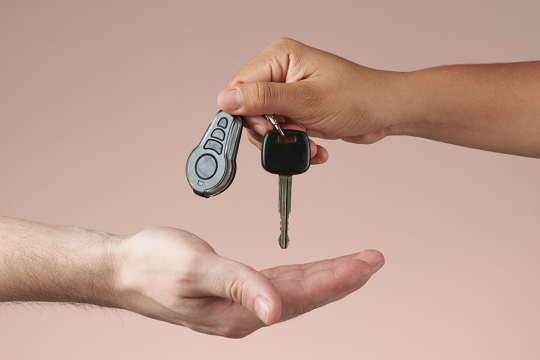 Peer-to-peer car sharing, which is spreading across North America, has arrived in New Brunswick. A novel twist on traditional car rentals, peer-to-peer car sharing allows vehicle owners to rent their vehicles to the public for a fee. This model offers vehicle owners the opportunity to earn extra money and gives vehicle renters flexible – sometimes even hourly -- access to a vehicle when they need it. Car sharing platforms act as an intermediary between vehicle owners and renters. Platforms often also manage bookings, provide insurance options, and handle payment. Vehicle owners are charged for this service and may pay a subscription fee or a percentage of the earnings. 
What you need to know about insurance for car sharing platforms. 
Vehicle Owners
Understand the impact on your personal insurance.  
Personal insurance policies typically do not protect your vehicle while it is being delivered to or driven by a car sharing customer. Even though your personal insurance may not be used during a car sharing rental period, your personal insurance provider must approve your participation in the program. Your insurance provider can choose not to insure you if you participate.  If you do not get approval before participating, your personal insurance policy may be voided, and you may be not be able to purchase a new policy.  If the provider chooses to approve your participation, they may charge an additional fee or premium. 
If insurance coverage is not provided by the car sharing platform to protect your vehicle while it is being rented, you may need a commercial auto insurance policy on top of your personal policy to cover your vehicle during the rental period.
Understand the cost of, and insurance provided by the car sharing platform. 
Premiums for a commercial insurance policy are typically built into the fees you pay to a car sharing platform. In other cases, the car sharing platform may require that you have pre-existing coverage. You should be sure you understand whether coverage is provided, what is included in that coverage and whether there is sufficient coverage to meet your needs.  Be aware that policy may not cover all types of loss, such as damages to the interior of your vehicle, flat tires, or mechanical issues, etc. Additionally, while many car sharing platforms will pay the deductible in case of loss, this is not guaranteed. Contact the insurer and car sharing platform and ask the following questions:
Are insurance premiums paid by the vehicle owner or by the car sharing platform?
How much coverage is provided? What types of damages are covered by the policy? What types of damages are excluded?
Is the vehicle covered in case of theft?
How much is the deductible, and is it paid by the owner or by the car sharing platform?
How is the vehicle replaced in the event of a total loss (if the vehicle is stolen or damaged beyond repair)? How is the vehicle appraised and how is depreciation factored in? 
What happens if the damages are more than the coverage provided by the insurance policy? 
Other considerations:
Wear and tear on a vehicle from extra use can result in higher maintenance costs.  This expense is not covered by an insurance policy. 
Infractions, like speeding tickets or parking tickets, that happen while the vehicle is rented out could impact your personal insurance. In some cases, this may be corrected by providing proof that the vehicle was being driven by the renter at the time of infraction. 
Vehicle Renters
Review your insurance options. 
Similarly to traditional car rental companies, car sharing platforms may offer protection plans that cover you in the event of damage or loss; however, you may already be covered by your personal auto insurance policy or the credit card that was used to reserve the vehicle. Before renting, contact your insurance provider and credit card issuer to review your coverage options.